January Membership Meeting
Date(s):

Tuesday, January 14, 2020


---

Time:

11:30 am - 1:30 pm

---

Location

Taco Mac Prado
5600 Roswell Road ,Suite M-003 Sandy Springs,GA.30342

---

Topic

Lord of the Slums:  Holding Atlanta's Worst Landlords Accountable


---

Speakers

Cole Thaler

---

Cost

Members $15.00 and Non-Members $20.00.

---

Questions?

Contact Lisa at 404-766-1632 or e-mail to lisa@ahqi.com

---
Add to Google Calendar:

Add to Outlook Calendar: iCal
The next GAPPI Atlanta Chapter Meeting will be held on Tuesday January 14, 2020 at the Taco Mac Prado in the downstairs meeting room. Meeting Registration Fees can be paid on site with cash or card beginning at 11:30AM: Members $15.00 and Non-Members $20.00. GAPPI updates are given by GAPPI President Harold Copus at 11:55AM and Our Guest Speaker will present from Noon until 1:00PM. Attendees are welcome to order lunch from a limited menu. Remember each person is responsible to pay for what they order.
Presentation title and description:
Lord of the Slums:  Holding Atlanta's Worst Landlords Accountable
Georgia law is clear:  landlords are responsible for repairing the properties they rent out.  Unfortunately, many landlords in the Atlanta area treat this law as optional – especially when their tenants have low incomes.  When tenants find their way to free legal help, the attorney must find the landlord to hold him accountable.  But that's not always easy – the landlord may not have even given his full or legal name to the tenant, let alone his home address.  In our efforts to achieve justice for vulnerable tenants, the Atlanta Volunteer Lawyers Foundation often needs the help of private investigators to track down adverse parties.  This presentation will describe the housing landscape that poor Atlantans must navigate, as well as some of the barriers to justice, and ways to overcome them.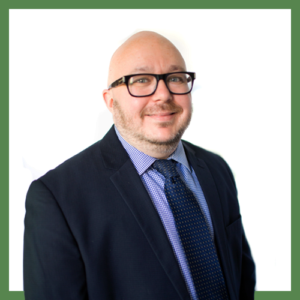 Cole Thaler is an attorney with the Atlanta Volunteer Lawyers Foundation, where he helps low-income tenants in Fulton and Clayton Counties find free legal representation.  AVLF represents tenants who are having problems with their landlords:  illegal evictions, slum conditions, and withheld security deposits are issues they frequently handle.  Before joining AVLF in 2014, Cole worked for Georgia Legal Services Program, representing rural Georgians living in poverty.  Cole attended Northeastern University School of Law and Williams College.  He has lived in Atlanta since 2005.