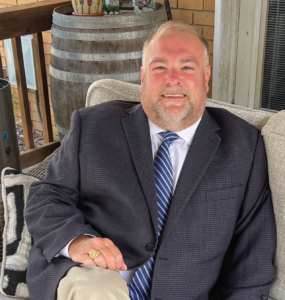 I began working in the private sector on a part-time basis in 2004, while working in a full time capacity in law enforcement.  In 2010, I worked off and on in the industry. In 2017, I opened my own investigation and security guard agency.
My faith in Almighty God has established and ordained this business and has seen its increase. Tithing is a relevant principle in my faith and it has proven true in my business: The more you give, of your time and money, the more increase of abundance.  Many people are hurting, carrying burdens and pains, seeking an answer to a question, truth, and light,
I do not advertise so I consider referrals or "word of mouth" to be the most effective business model because your work product has such an impact on many lives. Justice in truth should be our focal point. With so many injustices in the world, it is how we treat others that is most important. In truth and light.  Transparency, communication and understanding are three fundamental keys to success in this business.
Prior to entering this profession, I was in law enforcement. I worked investigations, instructor, firearms instructor, hostage negotiator, and conducted internal affairs investigations.  I earned a B.A. in Psychology and Sociology. I taught criminal justice, psychology, and employability skills at the technical level.  I have served on criminal justice advisory and crisis advocacy boards for Satilla Advocacy Services and Okefenokee Technical College's Criminal Justice Program.  I have been a substance abuse counselor and intervention specialists. I am also a current registered neutral with the Georgia Supreme Court's Office of Dispute Resolution.
One of the most exciting cases that I can recall at present, was a lengthy assignment concerning an evil deceitful, adulterous spouse who worked in medical supply sales.  He Resided in Southwest Georgia and worked in the northern part of the state. Surveillance was dynamic, constant and sporadic. It was most challenging, thank God for GPS and success.  He would contact his spouse and report that work was hectic so he would be spending the weekend up north. He would enter his vehicle and drive south and rent a motel room, approximate one mile from his home.  Enter paramour. This bird was strange. Challenging and hilarious. One for the books.
I currently work criminal investigations, infidelity and child custody cases, surveillance and security services.
I enjoy reading, meditation, and swimming.
GAPPI is important to me because it is an organization that is professional, kind and helpful, a great resource of wisdom, knowledge snd strength.
John M. Bloodworth
SEGA Professional Services:
Mediation | Investigations | Protective Services
33 Rogers Street
Hazlehurst, Georgia 31539
john@johnmbloodworth.com | Email
912-375-0073 | Office
912-282-2759 | Cellular