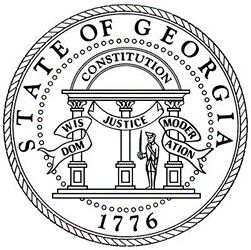 The GAPPI legislative committee has been working through the summer to get ready for the upcoming legislative session.   At the end of 2017 session Representative Alan Powell introduced House Bill 616 as a place holder for the coming 2018 session.  HB 616 was initially introduced to protect the rights of private investigators in the use of GPS devices and to clarify laws regarding our rights to carry firearms in the course of our duties so as not to conflict with existing state carry laws.
This initial legislation has been expanded and is currently being rewritten.  The newly written bill is endorsed by Representative Alan Powell with the goal of pre-filing prior to the beginning of the 2018 Session.  The updated HB 616 will include the following issues:
Protection of the right to use GPS
Addition of the right to obtain car tag information
Issuance of a PI and Security photo ID recognized by State Law Enforcement
Lifting of car tint "during the course of business" restriction
Ability to obtain email addresses for licensed PI and Security individuals from the SoS office
Ensuring our concealed carry permit is less restrictive than individual carry permits, is up to date and has no conflicts with current state laws
Meetings have been set to discuss with Senators potential Senate sponsorship of this bill.  In addition, the GAPPI legislative team is working with a State Senator on proposed legislation dealing with Cybersecurity that could impact the licensing of Private Investigators wishing to perform digital forensics.  Attend the October GAPPI meeting to learn more.