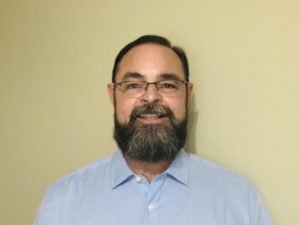 Tell us when you started in the PI Profession
I have been a licensed PI since 2000 or as I like to say, since the turn of the century.
What got you interested in this business
It was a Monday morning and as a single father I was awaiting the arrival of my 3-year-old's babysitter so I could leave for work. However, she was very late and until that point had been reliable.  Fearing the worst, I thought she might be in trouble. She had not been heard from since the previous Friday evening when she called to say that she was spending the weekend with her (shady) friend, Mr. Smith and that his brother was giving them a ride. I didn't know much about Mr. Smith except that he didn't have a car. He had previously called my home to speak to the babysitter while he was at work. So, I dialed the phone number and learned that it was a mechanic's shop in Covington, GA. I headed to Covington with my 3-year-old in tow. When we arrived at the mechanic shop, I learned that Mr. Smith had been fired weeks earlier. His former employer did not have his address and only knew that he lived lived with his brother in a trailer, behind their father's home somewhere near Newborn GA. With this info we headed to Newborn. Upon arrival in Newborn there wasn't much to see except a convenience store, farm supply store and a post office. We entered the post office and found a sweet little old lady working behind the counter. After telling her how I was trying to get in touch with my long-lost friend Mr. Smith and describing all that I knew about where he lived, she exclaimed that sounds like old J…. Smith's place! I left the post office with a smile on my face and handwritten directions that included several dirt roads and soybean fields as waypoints. While in route to Mr. Smith's place I traveled on rural county roads and the only sign of civilization was a country store & game room along the way. I found Smith's trailer just where the postal clerk said it would be. The front door was open, and no one was inside, a magazine with the babysitter's name & address lay on the coffee table. So, I knew I had the right place. As I walked back to my vehicle my phone rang, it was the babysitter. She said that she was stranded and when I asked where she was, I heard a Pac Man arcade game in the background.  I said never mind I know where you are. I found her & Mr. Smith near the pay phone at the country store & game room. It was at that moment, after locating someone named Smith, who owned no vehicle or property, had no job, and lived with relatives in the middle of nowhere, that I began thinking of becoming a private detective.
Tell us about your business and how it has grown
My business Accurate Investigations is generally a one-man operation, though it is scaleable to handle larger cases through networking with select partners. It has grown organically over time by word of mouth and maintaining long term professional relationships with attorneys, other detective agencies and private clients.
Where are you located and the services you offer
Located in Dacula, GA (Gwinnett County), I specialize in covert surveillance, executive protection, and special process service.
What do you think is the key to be successful as a PI
The desire to relentlessly pursue the facts and deliver them proficiently.
Tell us about your background before entering this profession
I was a painting contractor, specializing in repainting high-end residences.
Tell us about your most exciting case
Recently, a client retained me to locate her runaway 16-year-old daughter. It was not the first time that she had run away. On previous occasions she was harbored by her older boyfriend (who was reported to be a low-level drug dealer) and his family. She told her mom that in the past, she was inside the home of her boyfriend's parents when law enforcement came looking for her. His parents lied and said that they haven't seen her. By the time I got involved the girl had been missing for several weeks and the client was distraught that law enforcement couldn't help. She had even spent a considerable amount of money on another PI, who eventually told her that he had run out of options (retainer) and recommended that she contact the local news media for help. I began by conducting surveillance. The setup was not easy, as the boyfriend's parents lived on a cul-de-sac. To complicate matters even more, the boyfriend's father was a used car dealer and they had access to multiple vehicles. On day two of the investigation, I found that his parents were throwing a party, there were seventeen vehicles parked at their home. After a couple of hours, the boyfriend arrived traveling with one of his friends in a ride share vehicle. They spent a couple hours at the party and then left, again traveling by ride share. I followed them to a low rent apartment complex where they remained for the evening. On day three, I resumed surveillance of the apartment. After an hour I saw the boyfriend's friend coming and going from the apartment. Later in the evening the boyfriend emerged from the apartment, he was accompanied by my client's daughter. I maintained surveillance and provided a photo to the client for positive identification. She took the photo to the magistrate and soon I was contacted by a local deputy. The deputy asked me to provide him with the specifics of the girl's location and with the client's permission, I did. Four sheriff's deputies arrived to take the missing juvenile into custody. However, the runaway dove out a window and eluded capture. After searching for an hour in the dark, the deputies found the girl curled up in some nearby bushes. They took her into custody, returned her to her mother and the mother took her to a drug rehab facility for treatment.
What is your hobby/something that makes you relax
I enjoy traveling with my wife, riding motorcycles and spending time with our large, blended family.
What makes GAPPI important to you
GAPPI is important to me because of the combined wealth of experience its members have. No matter what challenge you face in your investigations, whether tactical, practical, or ethical you are always just an email or phone call away from expert guidance. GAPPI is also important because it has championed the cause of the professional investigator and given us a real voice in state legislation. GAPPI members are some of the best people I know and I am honored to call many of you, my friends.