January 12, 2021 Virtual Membership Meeting
Date(s):

Tuesday, January 12, 2021


---

Time:

11:45 am - 1:15 pm

---

Location


,.

---

Topic

Investigating the White Collar Corporate Psychopath


---

Speakers

Bruno Pavlicek, PhD, CFE, CFI, CHPP

---

Cost

$15 for Members, $20 for Non-Members

---

Questions?

Contact Lisa at 404-766-1632 or e-mail to lisa@ahqi.com

---
Add to Google Calendar:

Add to Outlook Calendar: iCal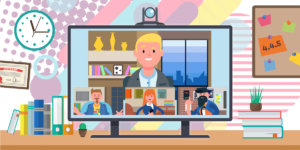 The next GAPPI Chapter Meeting will be held on Tuesday January 12, 2021 and will be a virtual meeting.
The cost for the January meeting will be $15 for GAPPI members and $20 for non-members.  You will receive one hour of Continuing Education toward your license renewal by participating in the meeting.
Please fill out the registration information at the bottom of the page.  You will receive the logon information for the January 12th virtual meeting once we process your registration.  We will open the link at 11:45 am on Tuesday, January 12th.  The actual meeting will start at 12:00 noon with announcements and a welcome by our President.  If you have any problems please send an email to vernon@ahqi.com or call us at 404-766-1632 (ext 23) and we can talk you through the process if needed.
TOPIC:  Investigating the White Collar Corporate Psychopath
When you hear the word psychopath, what comes to mind? Chances are that the image you conjure up is that of a serial killer. However, psychopaths come in different shapes and sizes, along with different motives. The major difference between a killer psychopath and white collar crime psychopath is functionality, as there are a number of psychopaths that walk among us within society.
This presentation dispels some of the myths and preconceptions we have of psychopathy. It also serves as an introduction to a field of investigations that you as the private investigator, may have either taken for granted, or never may have thought of considering as a specialized area when it comes to white collar crime. Additionally, you will learn how to distinguish sociopathic and psychopathic behavior; the traits of psychopathy, particularly within an occupational setting; as well as techniques and strategies of interviewing corporate psychopaths, and the challenges one faces in conducting such interviews.
This presentation will provide one (1) Hour of Continuing Education for those that need it.
SPEAKER:  Bruno Pavlicek, PhD, CFE, CFI, CHPP
Bruno Pavlicek has over 25 years of law enforcement and private sector corporate security experience, mostly in financial and non-traditional organized crime investigations. He is a certified fraud examiner and certified forensic interviewer and holds a PhD in psychology. Bruno has served as an adjunct professor of fraud examination, forensic interviewing, and criminology at two universities. Recently, Bruno developed a professional certificate program in anti-fraud and forensic interview investigations through Kennesaw State University, where he teaches at as well. In the last six years, he has also served as a Board Director and former President of the Georgia state chapter of the Association of Certified Fraud Examiners (ACFE). Bruno currently serves with the National ACFE Higher Education Initiative Committee, and is also employed in the telecommunications industry as a Senior Corporate Security Investigator.