July 12 Virtual Membership Meeting
Date(s):

Tuesday, July 12, 2022


---

Time:

11:45 am - 1:15 pm

---

Location


,.

---

Topic

The "Lucifer Effect" in a World of Occupational Fraud and Corruption


---

Speakers

Bruno Pavlicek and Jenna Weise

---

Cost

$15 for Members, $20 for Non-Members

---

Questions?

Contact Lisa at 404-766-1632 or e-mail to lisa@ahqi.com

---
Add to Google Calendar:

Add to Outlook Calendar: iCal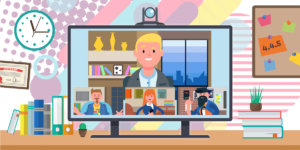 The next GAPPI Chapter Meeting will be held on Tuesday, July 12, 2022 and will be a virtual meeting.
The charge for the meeting will be the regular meeting fee of $15 for GAPPI members and $20 for non-members.  You will receive one hour of Continuing Education toward your license renewal by participating in the meeting.
Please fill out the registration information at the bottom of the page.  You will receive the logon information for the virtual meeting once we process your registration.  We will open the link at 11:45 am on Tuesday, July 12th.  The actual meeting will start at 12:00 noon with announcements and a welcome by our President.  If you have any problems, please send an email to vernon@ahqi.com or call us at 404-766-1632 (ext. 3) and we can talk you through the process if needed.
TOPIC:  The "Lucifer Effect" in a World of Occupational Fraud and Corruption
• The Fraud Triangle serves as a staple theorem explaining human behavior during the commission of fraud. However, the impact of group psychology is just as vital in explaining how good people do bad things, particularly when under the influence of corrupt institutional and cultural group values, or authoritative work environments.
• This presentation will discuss the application of the Lucifer Effect theorem, as a motivational tool in the commission of fraud and corruption, particularly when considering the power of situational influences.
• Methods of rationalizing this phenomenon during interrogation settings will also be highlighted through several case studies, one of which involved an Atlanta organized crime employee collusion case, which was investigated jointly with the US Secret Service. Several other high profile case studies of official corruption, investigated by the Ga. Office of Inspector General will be discussed as well.
• Additionally, your own behavior and what you are capable of doing under social forces of influence will be questioned and examined. The revelations from research in this area may very well shock you.
This presentation will provide one (1) Hour of Continuing Education for those that need it.
SPEAKERS:  Bruno Pavlicek and Jenna Weise