March 21 Hybrid Membership Meeting
Date(s):

Tuesday, March 21, 2023


---

Time:

11:45 am - 1:15 pm

---

Location

Custard Insurance Adjusters
3135 Avalon Ridge Pl NW Peachtree Corners,Georgia.

---

Topic

Insurance Fraud – Public Attitudes: Red Flags for Insurance Investigations


---

Speakers

George L. Perez, Asst. Vice President, SIU Division, at Custard Insurance Adjusters

---

Cost

$15 for Members, $20 for Non-Members

---

Questions?

Contact Lisa at 404-766-1632 or e-mail to lisa@ahqi.com

---
Add to Google Calendar:

Add to Outlook Calendar: iCal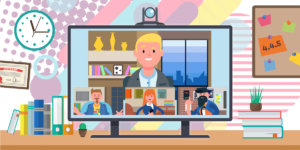 The next GAPPI Chapter Meeting will be held on Tuesday, March 21, 2023 and will be a hybrid meeting which means you can come in person or attend virtually.
The charge for the meeting will be the regular meeting fee of $15 for GAPPI members and $20 for non-members. You will receive one hour of Continuing Education toward your license renewal by participating in the meeting.
Please fill out the registration information at the bottom of the page.  If you are going to participate virtually, you will receive the logon information for the virtual meeting once we process your registration. We will open the link at 11:45 am on Tuesday, March 21st. The actual meeting will start at 12:00 noon with announcements and a welcome by our President. If you have any problems, please send an email to vernon@ahqi.com or call us at 404-766-1632 (ext. 3) and we can talk you through the process if needed.   If you are attending in person we will start registration for the meeting at 11:30 AM.
Location:  3135 Avalon Ridge Pl NW, Peachtree Corners, GA 30071
TOPIC: Insurance Fraud – Public Attitudes: Red Flags for Insurance Investigations
This presentation will provide one (1) Hour of Continuing Education for those that need it.
SPEAKER:  George L. Perez, Asst. Vice President, SIU Division, at Custard Insurance Adjusters