March 9 Virtual Membership Meeting
Date(s):

Tuesday, March 9, 2021


---

Time:

11:45 am - 1:15 pm

---

Location


,.

---

Topic

Introduction to Cell Phone Location Evidence


---

Speakers

Eric Grabski

---

Cost

$15 for Members, $20 for Non-Members

---

Questions?

Contact Lisa at 404-766-1632 or e-mail to lisa@ahqi.com

---
Add to Google Calendar:

Add to Outlook Calendar: iCal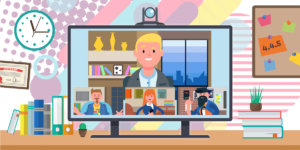 The next GAPPI Chapter Meeting will be held on Tuesday, March 9, 2021 and will be a virtual meeting.
The charge for the March meeting will be the regular meeting fee of $15 for GAPPI members and $20 for non-members.  You will receive one hour of Continuing Education toward your license renewal by participating in the meeting.
Please fill out the registration information at the bottom of the page.  You will receive the logon information for the virtual meeting once we process your registration.  We will open the link at 11:45 am on Tuesday, March 9th.  The actual meeting will start at 12:00 noon with announcements and a welcome by our President.  If you have any problems please send an email to vernon@ahqi.com or call us at 404-766-1632 (ext 23) and we can talk you through the process if needed.
TOPIC: Introduction to Cell Phone Location Evidence
This presentation will provide one (1) Hour of Continuing Education for those that need it.
SPEAKER: Eric Grabski
Eric Grabski is a Digital Forensic Analyst, specializing in cellular location analysis at Envista Forensics. Eric is a Certified Wireless Analyst (CWA), Certified Telecommunications Network Specialist (CTNS), Cellebrite Certified Operator (CCO), and Cellebrite Certified Physical Analyst (CCPA). Prior to his career at Envista Forensics, Eric worked in law enforcement as a Special Agent at the South Carolina Law Enforcement Division (SLED). During his career at SLED, Eric was assigned to the State Surveillance and Intelligence Unit where he conducted historical and live cellular location analysis to locate violent fugitives as well as endangered persons, missing persons, and missing children. Eric has experience in utilizing pen register trap & trace devices, historical call detail record analysis, social media records analysis, IP address analysis, and mobile phone device forensics to assist local and federal agencies on major cases. He has over 200 hours of training in cellular location analysis, wireless communications theory, pen register trap & trace collection analysis, and mobile forensics. Eric has provided expert testimony of cellular location analysis in both state and federal court.