October 13, 2020 Virtual Membership Meeting
Date(s):

Tuesday, October 13, 2020


---

Time:

11:45 am - 1:15 pm

---

Location


,.

---

Topic

Staying Safe in a Dangerous & Chaotic World


---

Speakers

Michael "Mak" Makropoulos

---

Cost

No Charge

---

Questions?

Contact Lisa at 404-766-1632 or e-mail to lisa@ahqi.com

---
Add to Google Calendar:

Add to Outlook Calendar: iCal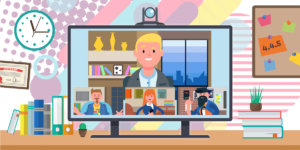 The next GAPPI Chapter Meeting will be held on Tuesday October 13, 2020 and this will be a virtual meeting.  The Board of Directors felt that continuing to do virtual, online meetings would be the safest way to provide continuing education to GAPPI Members.  Once again, they have waived all registration fees for the October meeting so there is no charge to participate in this meeting and you will receive 1 hour of continuing education.  However, we do ask that you register by filling out the form below so we will be able to send your CE certificate to you.  Don't forget, you can always contact the Association Office at 404-766-1632 if you have any questions!
Below is the logon information for the October 13th virtual meeting.  Please fill out the registration information at the bottom of the page, especially if you need a CE Certificate!
GAPPI October 13 Meeting – 11:45 AM – 1:15 PM (EDT)
Please join the GAPPI meeting from your computer, tablet or smartphone by clicking on the link below.  We will open the link at 11:45 am on Tuesday October 13th.  The actual meeting will start at 12:00 noon with announcements and a welcome by our President.  If you have any problems please send an email to vernon@ahqi.com or call us at 404-766-1632 (ext 23) and we can talk you through the process if needed.
GAPPI October 13 Virtual Meeting


Tue, Oct 13, 2020 11:45 AM – 1:15 PM (EDT)
You can also join the meeting by using your phone.  Just dial: 

+1 (646) 749-3122 and then, when prompted just type in the following access code:
265-939-141 
TOPIC: Staying Safe in a Dangerous & Chaotic World
This presentation will provide one (1) Hour of Continuing Education for those that need it.